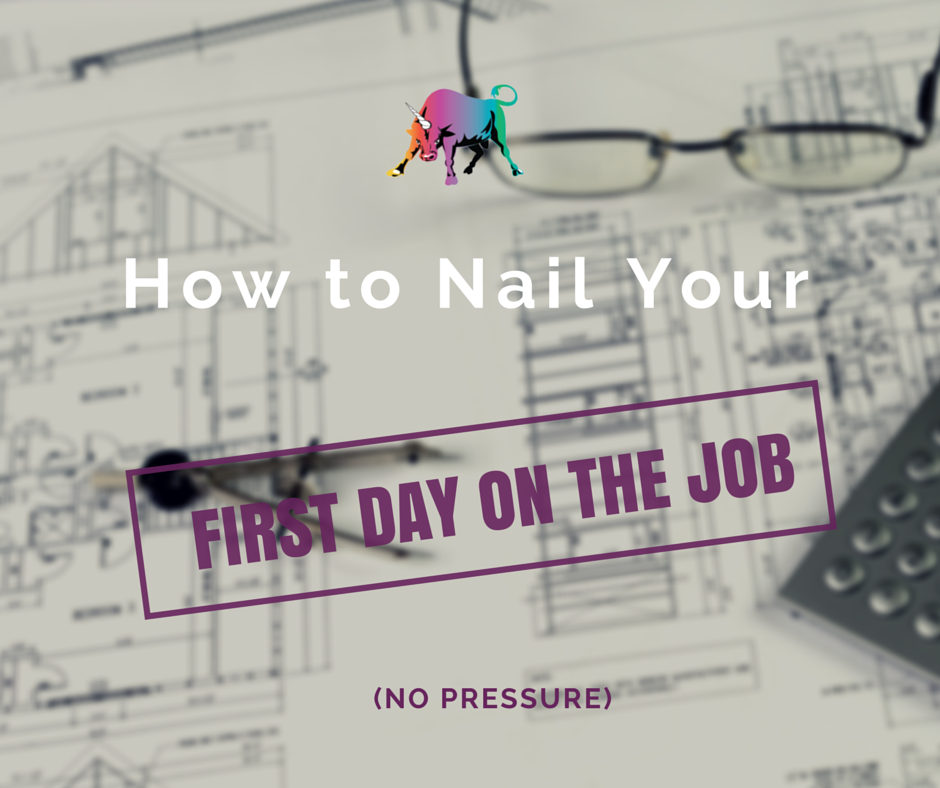 This is a post Jen wrote for DailyWorth – see her complete DailyWorth archive here.
Your first day at a new job can feel a lot like a first date.
You spend an hour picking out the perfect outfit, worry that you'll say the wrong thing, and the whole experience can end with excitement about what comes next or anxiety and confusion. Thankfully, unlike a first date, it almost never ends with bad kissing.
The basics: Put some effort into picking an appropriate outfit and get it ready the night before. Plan your route, and possibly practice your commute. Arrive early, but not crazy-early (20 minutes is fine, an hour might leave you biding your time in the parking lot).
But, of course, there's more to consider — much more.