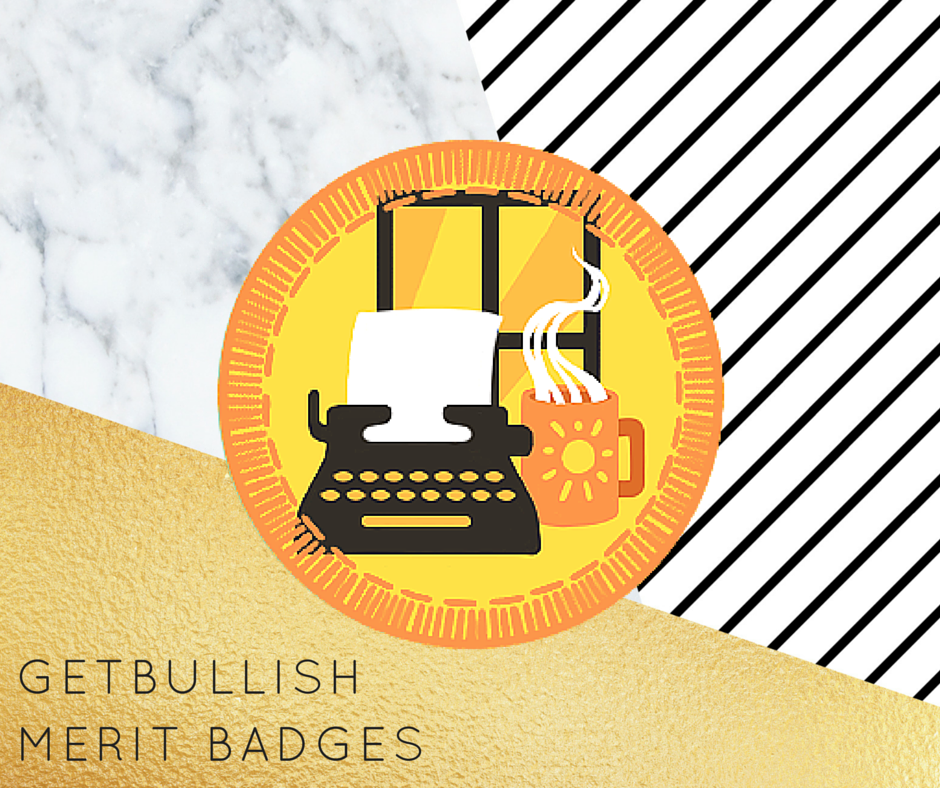 Hey bullicorn! Did you spend your childhood earning merit badges, carefully checking off requirements for "Home Scientist" or "My Best Self"?
We did!
And it is with the greatest respect that we introduce Bullish Merit Badges – badges for grownup ladies, in #adulting and getting bullish.
Our second badge, the Morning Routine badge, guides you in deciding your priorities, developing an inspiring routine, and using best practices to make it stick.
How it works:
Check out here. You'll get an immediate PDF download with the requirements for the badge. You might want to print it out, because checking off checkboxes is really, really satisfying.
There are 8 items in the checklist, beginning with open-ended questions and brainstorming and ending with actually doing your new routine.
When you're done, follow the link in the end of the document to report back to us. We'll congratulate you and send you your badge!
Yes, there is a physical badge at the end of this!
We thought you might not be into sewing or ironing it onto your Bullish uniform, though (ha), so our badges are actually buttons that you can pin onto a Bullish tote or any fabric item.
This is appropriate for bullicorns in any stage of life, anywhere in the world.
Add to your cart and check out to get the download and start right away.
Also of interest: Personal Finance Unicorn Merit Badge